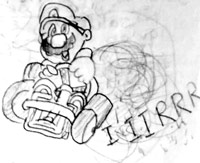 C'est une cassette 3 dimention de course c'est à préciser c'est une cassete original nous pouvons courser dans la vanille, dans le chocolat, sur une plage, sur une arc-en-ciel, dans une maison hantée, dans le chateau de Bowser, sur une piste de course, dans la nature. Tu peux courser en groupe. Il y a 8 participent, un match (2 joueurs), battre ses recors de temps ou battle mode se battre. C'est une des meilleurs casettes de super nes c'est bizzard à dire mais il y a de l'action c'est exitant c'est de la vitesse constante ca va vite tout se passe vite l'adrénaline est constante. Avec ses 24 courses, 5 option de jeu différent 4 mode de courses. Il gagne les trophées originalité et vitesse.
EN MODE 7.
BUZZANT TRIPENT
Tu vas super vite.
Tu vas aimer ca c'est à conseiller.
CHAPEAUX
92%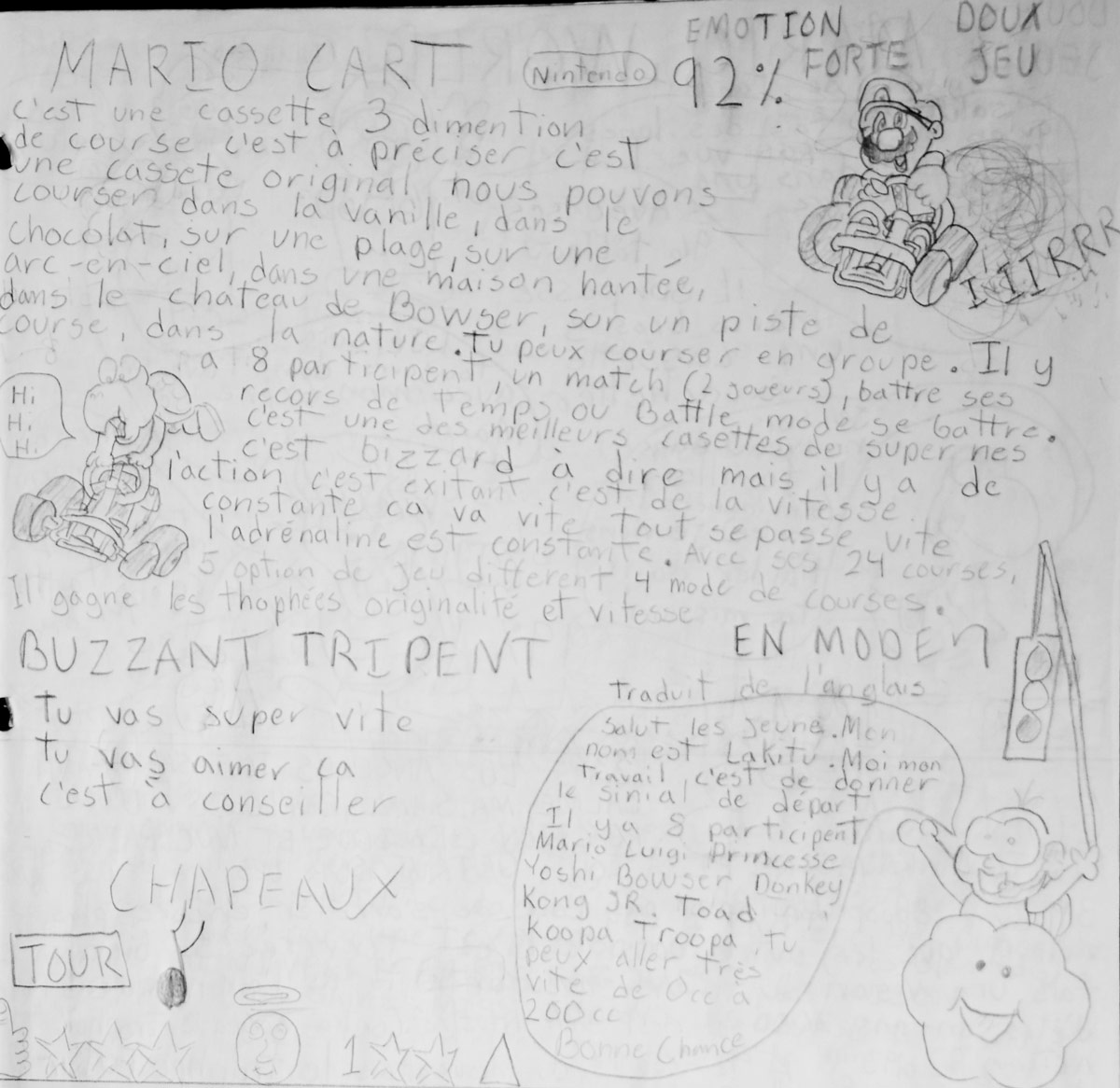 Je possédais Mario Kart mais ne savait pas comment écrire son titre, ni comment écrire les mots qui finissent par « ant ». Après avoir joué des centaines d'heures j'ai finalement échangé Mario Kart pour Cybernator, ensuite pour The Legend of the Mystical Ninja et finalement pour Populous. J'aurais tellement dû garder Mario Kart. Populous est lent et angoissant.